My time in Michigan is coming to an end. Just as planned we will move back to Germany in October 2012, November 2012 in Germany will start for me with two art exibitions.

My artwork will be shipped in a container. There are some pieces where I have major concerns regarding transport --- these pieces may be damaged as they are not that easy to move in a container. I am selling these pieces for a special price now (check the "Special Offer" in my homepage for details) - please contact me if you are interested, email: info@schiller-kunststoff.net

Looking forward to go back to Germany now - I haven't been there for 2 years now and start to miss home. As soon as I am back in Germany I will miss the US - I guess I am kind of inbetween now! It is a small world, that is for sure. When I came to Michigan it was amazing how many people I already new. Have been lucky to have the chance to spend some time in the BBAC (Birmingham / Bloomfield Art Center) and took some very useful classes. Maybe one day I'll start something similar in Germany. Thanks for the opportunity to present my artwork in multiple exhibitions and to meet great people!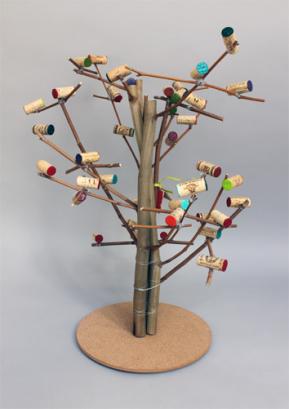 2771 Views