Step 2 - Creating an environment for the motive
Creating the environment for the motive takes some time - I will apply several layers. After coating the canvas the next step is to stick newspaper and prints to the canvas.
Es dauert einige Zeit, den Hintergrund für das Motiv anzulegen - ich werde in mehreren Schichten arbeiten. Nachdem Kunstmedium und das Thema des Kunstwerks festgelegt sind, beginne ich mit dem Hintergrund. Nachdem die Leinwand grundiert ist, klebe ich Zeitungsausschnitte und anderes Druckmaterial auf.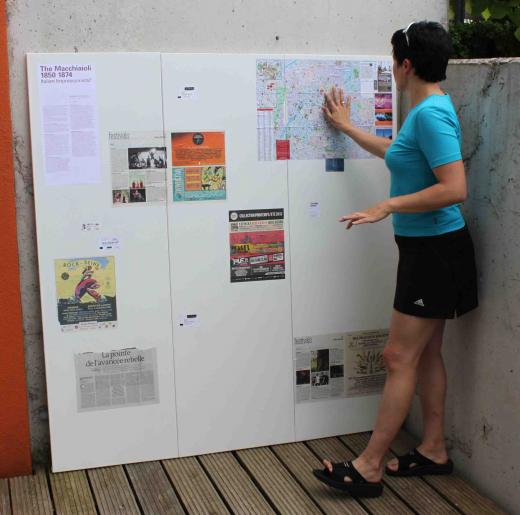 2536 Views