Step 4 - Creating an environment for the motive ... well....another layer
Covering the glued newspaper and prints with acrylic paint and starting to create a visual connection between the separate parts. Adding more prints and acrylic paint.
Die aufgeklebten Zeitungen und Drucke werden mit Acrylfarbe überzogen, wodurch ich Übergänge zwischen den einzelnen Inseln schaffe. Ich füge weitere Drucke und mehr Acrylfarbe hinzu.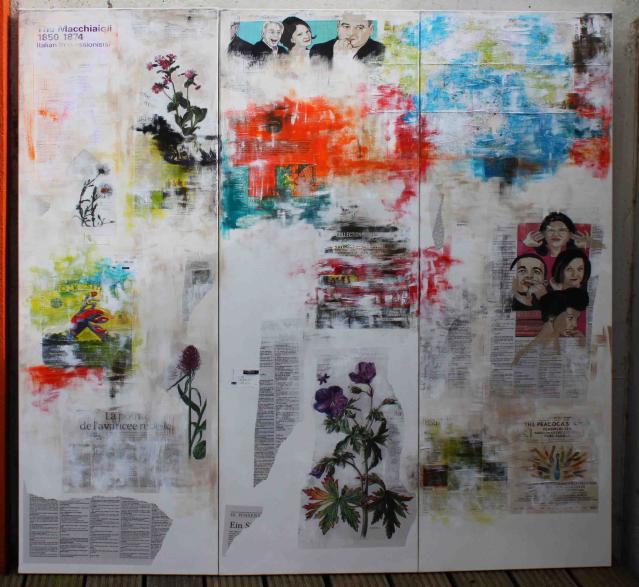 2590 Views