Step 5 - Creating an environment for the motive ... next layer
Starting to fill the space inbetween w/ acrylic paint and glued paper. Next step will be to add the lead motive.

Die Zwischenräume werden mit Acrylfarbe und geklebten Papier aufgefüllt. Der nächste Schritt wird dann das Aufbringen des Hauptmotives sein.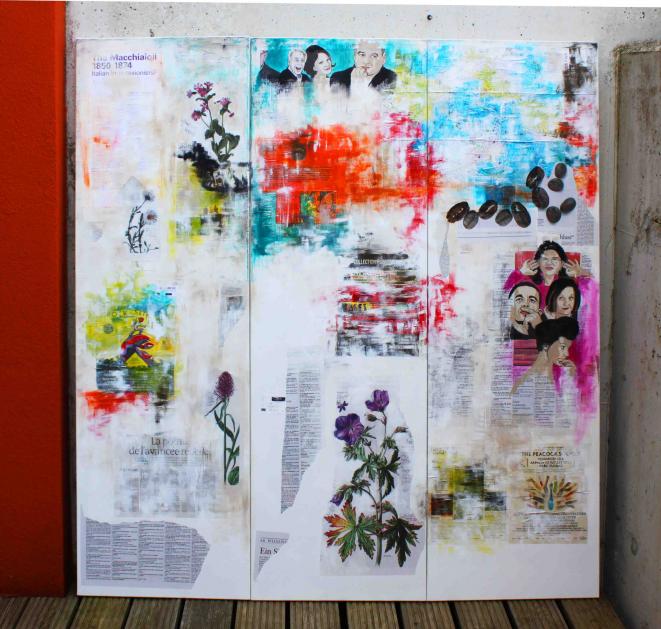 2479 Views