Step 10 - Finetuning
Finetuning to give it the right balance.... I will present the finalized work of art in my Studio on 08SEP13, 2-6pm. The final status will be published in my Blog on 12SEP13.
Jetzt noch ein wenig Finetuning um die richtige Balance zu bekommen.... Das fertige Kunstwerk wird am 08.SEP 13 in meinem Atelier zu sehen sein (14-18h) und im Blog am 12.SEP 13 veröffentlicht.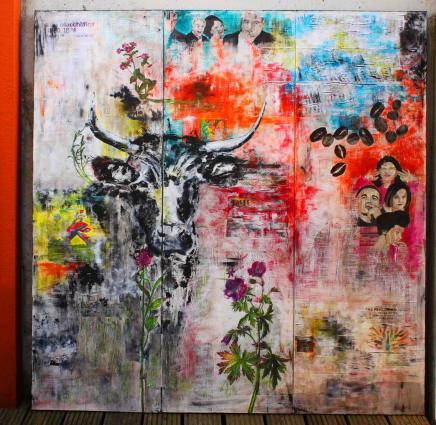 2565 Views