Step 11 - Work completed!
Done! I am letting go of it - perfect point in time. This piece of art has been completed. It is now ready for sale. How did you like the documentation of single steps? Any interest on following another creation process?
So - fertig! Ich höre jetzt auf mit der Bearbeitung. Dieses Kunstwerk ist nun komplett, es steht jetzt zum Verkauf. Wie hat Euch die Dokumentation der einzelnen Schritte gefallen? Habt Ihr Interesse einen weiteren Enstehungsprozess zu beobachten?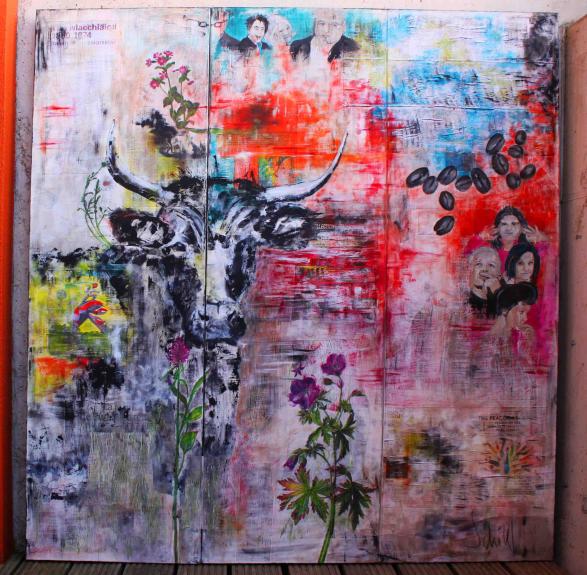 2721 Views