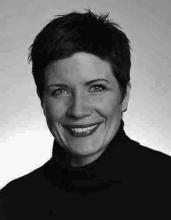 STEFANIE SCHILLER - artist
Stefanie Schiller did not start out life as an artist. Armed with a degree in mechanical engineering from the Technical University in Hannover, Germany, Schiller moved to Mainz, Germany, to work for General Motors Europe. Eventually, in her spare time, she took art classes with German artist Gerd Rautert. "I'm a Gemini," Schiller says."I have always been torn between the logical or technical and the creative."

In 2003 she started her carrier as Design Center Program Manager at General Motors Design Center in Ruesselsheim, Germany. While she is keeping Design Program Development on track, she is continuing with her artwork. "I always had a dream that someday I would get to a point in life where I could become a full-time artist" -Schiller says. " But I took the more conservative approach to earning a living" as she loves to work in the creative environment in Automotive Design. Schiller moved to Bloomfield, Michigan, USA in December2012, working now in GM Design Center in Warren, Michigan.

Stefanie Schiller's personal journey as an artist began in her childhood. Born in the late 1960's in Hannover in Germany, Stefanie showed an aptitude for art from an early stage.

"My Mum has been an artist working in the watercolor field," Schiller recalls. "She started giving me lessons when I was 5 or 6 years old and later, we took art classes together. " Schillers interest in art flourished under her mother's tutelage, and in her teens, her parents enrolled her in community art classes. It was in high school, where she took her first formal art classes, when she received encouragement from her teachers.

As the years have passed, increased confidence has allowed her to change and grow as an artist, she says. These days she is concentrating a sense of movement in her paintings. "It's about wanting more creative freedom in the artwork I create, " Schiller says. "There is a sense of excitement I associate with movement."


In 2011 Schiller moved to Metro Detroit, Michigan. You will notice new influences in her artwork, capturing cultural differences and new impressions.

For her part of the story, Schiller employs strong colors and patterns, while reducing the scene to it's most elemental and powerful components. Each painting and each sculpture vibrates with artistic energy and color, entertaining the eye and the mind. "I want to create artwork that convey a bit of every day live mysteries and adventure", the artist says, "but also the feeling of joy".

Stefanie Schiller is a versatile artist who is constantly experimenting with new ways to work with different materials. Her artwork includes acrylic paintings, collages, stone sculpture and papermache sculpture. All of her artwork is abstract and figurative at the same time. You will be able to recognize the motive - even though there is a major part of interpretation imbedded. The strong character of each motive hasbeen captured with marshaled passion, intellectual rigor, and solid techniqueto create a genuinely original body of work.

Schillers non-traditional techniques bring a specifique variety to her artwork, through the use of customed colors and additional manipulations of the material. Her artwork is truely inspired by her emotions, by things and ideas that move and influence her. Similar as " Form follows Function " her materials, techniques, colors and combinations follow the real emotion behind it.